Elliot Cloud, dedicated to the technologies applied to infrastructure management, has participated in IWA Digital Water Summit to present their solution Elliot Wateraimed at digitising the entire water cycle. The event was attended by the CEO of the company, Óscar Ruiz Chicoteand the technical director, José Díaz de Greñu.
IWA Digital Water Summitwhich is being held at the Euskalduna Palace in Bilbao until 2 December, has hosted an exhibitor area where Elliot Cloud has had a stand where it has had the opportunity to explain how the company develops solutions for the management of infrastructures linked to the water, energy, industry, buildings and cities sectors. Elliot Cloud allows the creation of solutions for the operational and transactional control of infrastructures with different technologies in a common and secure data space for data sharing, enabling management in a more intelligent, efficient and sustainable way.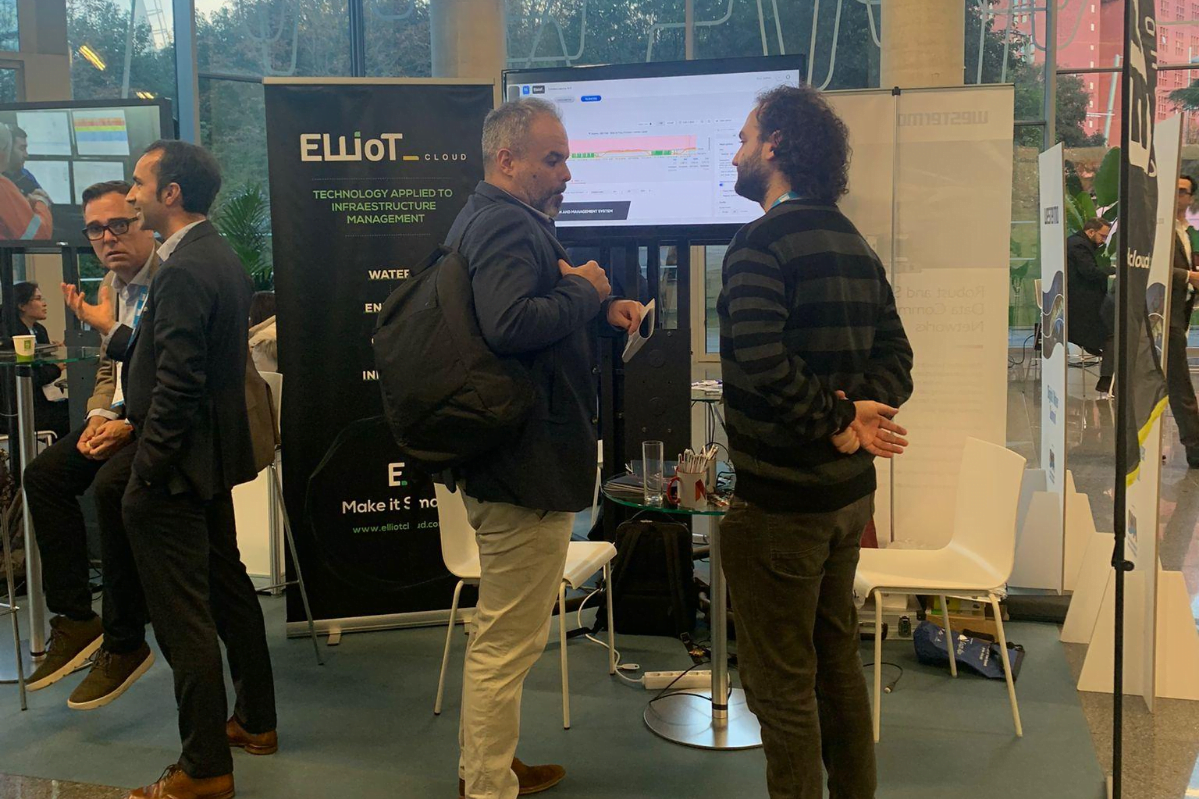 The first edition of this fair welcomed technology providers and companies involved in the digitisation of the global water sector. The IWA Digital Water Summit focused on addressing the importance of applying digital technology to the water sector and conveying the importance of using data to improve its services and operations.
Elliot Water, a solution to optimise water usage
As part of the programme's activities, the technical director of Elliot Cloud, José Díaz de Greñu, gave a talk entitled "Improving the processes of water companies. Energy efficiency, non-revenue water and leaks? in which he explained Elliot Water and how this open source tool helps companies and administrations to digitise the entire water cycle, optimising costs, reducing leaks, managing the assets of organisations and increasing energy efficiency after applying advanced analytics and artificial intelligence to the data captured.
During his presentation, Díaz de Greñu shared two specific use cases where Elliot Water is currently being applied and how its use contributes to saving energy costs, detecting leaks and reducing unaccounted-for water.