This agreement, which will favour public-private collaboration, will be valid for a period of four years, extendable for a maximum of four more years.
Elliot Cloud has signed this Thursday a protocol of collaboration with the Rota Town Hallthe University of Cadiz and Bosonit in an event held in the city of Rota to encourage technology transfer between the entities, promote technological innovation and research initiatives and foster the attraction of talent.
The signing was attended by the CEO of Elliot Cloud, Óscar Ruiz ChicoteThe event was attended by the Mayor of Rota, José Javier Ruiz Arana, the Rector of the University of Cadiz, Francisco Pinella, and the CEO of Bosonit, Manuel Sáenz Barrio.
This agreement, established in the framework of the public-private partnership, is an opportunity to:
carry out technological innovation projects;
to host students on internships and to carry out bachelor's and master's degree final projects;
collaborate on initiatives to R&D&I and participate jointly in both European and national projects,
and foster technology transfer in digital transformation and horizontal city platform between the four institutions.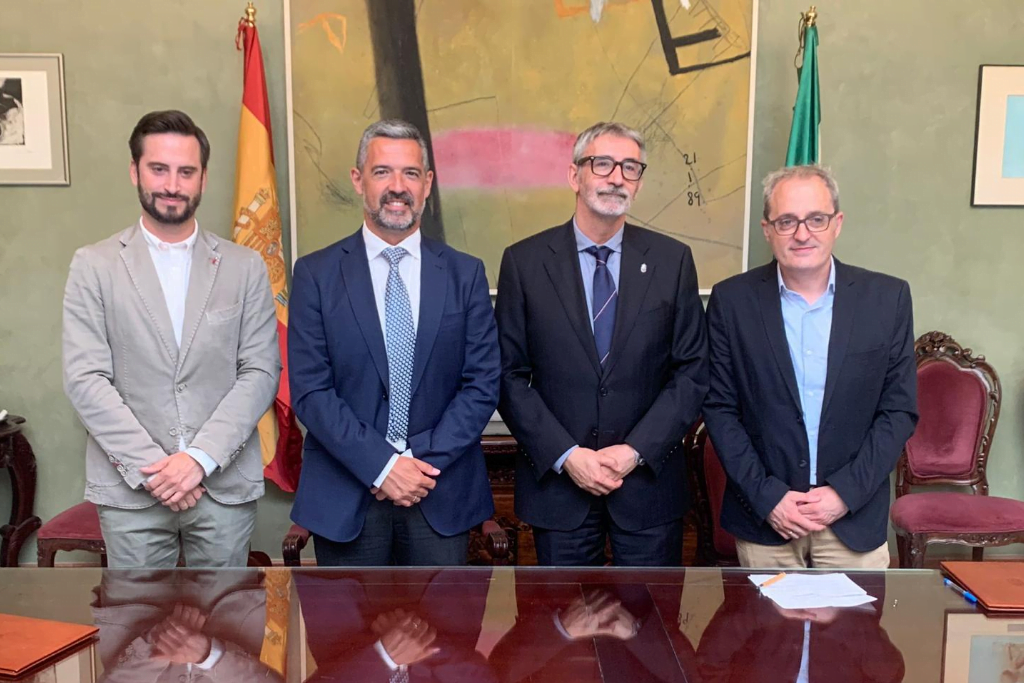 The protocol will be valid for a period of four years and may be extended, subject to the agreement of the parties, for a maximum of four more years. During this period, they will also be able to determine and arrange the development of courses, seminars, teaching and research activities and the collaboration of their staff, integrating it into their own academic, professional or business activity.
Likewise, among the objectives that unite the four entities, they have agreed to create a Follow-up Commission that will be the body in charge of planning, promoting, controlling and evaluating the projects that are determined.
This agreement is an important event for Elliot Cloud to face new challenges and objectives linked to the application of technology to achieve Smart Cities with more sustainable and efficient environments.